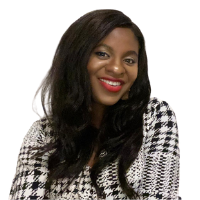 Lydia iboko
"Kenny is without a doubt one of the best lecturers I've ever had because he genuinely cares about his students. He's very knowledgeable in Admin Law and is always eager to answer questions. I like his teaching style because he breaks down difficult principles into bite-size pieces. I'll give Kenny 5 stars. "
ERADA SADIQ
"...It was my first NCA exam to write, I had no idea how to approach or what to focus on and I had 1 month to study for the exam. I spoke to Kenny, he was extremely nice. Prior to joining the class, Kenny explained to me the requirements in order to pass the exam and also encouraged me, which I needed the most. He was very reliable and always responded back in a timely manner…"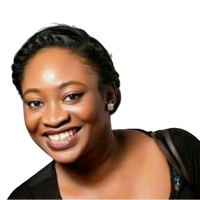 Tiwa moyela
"Enrolling with the NCA Guides intensive classes and exam workshop was one of the best decisions I took while preparing for the NCA exams. There is nothing like going for an exam you feel well prepared for and the NCA guides helped me get there."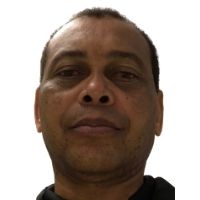 david wilbert
"I used NCA Guides to prepare for the October 2020 NCA Canadian Criminal Law exam and I aced the exam on my first attempt. Idayat is an excellent tutor/guide…I would highly recommend her and the NCA Guides to anyone considering writing the NCA Exams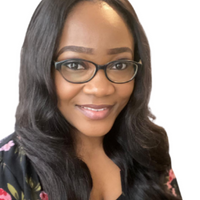 DARA OMOLAJA
"Kenny was so amazing , he really broke down Administrative law to the simplest form. Honestly, I strongly recommend Kenny's classes for anyone preparing for Admin law NCA exam."
TOPE LUCAS
"NCA Guides is simply amazing, interactive, all encompassing giving you knowledge beyond merely passing the exams but actually understanding the courses. I will definitely recommend over and over again!!!"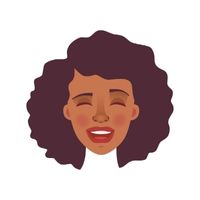 TIWA
"This will be my third time using NCA guides as tutoring guides for the NCA exam. Kenny, Seun and ID are really wonderful teachers. The most recent exam I wrote (Criminal law) was like a walk in the park, thanks to ID for the thorough explanations. She never gets tired of answering questions…"
MELISSA DENNIS
"If you are a serious student looking for a way to understand and assimilate the bulky administrative law material, Kenny is your guy! Before I started classes with Kenny the course seemed wide and insurmountable, during the lessons…I was surprised at how simple and clear it had become!"
Kenny was so amazing , he really broke down Administrative law to the simplest form. Honestly, I strongly recommend Kenny's classes for anyone preparing for Admin law NCA exam.

Additionally, Kenny provides his students with a pdf answer framework that guides their thought patterns when answering admin law exam questions- Trust me, that framework is the best!!

Dara O.
"I loved attending Seun's class, it was very explanatory and detailed. She made sure that she broke the contents of a particular topic down in the best possible way that you could understand.
Lawritta Okereafor
"I used NCA Guides to prepare for the October 2020 NCA Canadian Criminal law exam and I aced the exam on my first attempt.
Idayat is an excellent tutor/guide. She makes the subject interesting and simple. She is great at explaining and breaking down the concepts/principles of Canadian criminal law and technique to apply those concepts/principles to become successful in the exam.
I would highly recommend her and the NCA Guides to anyone considering writing the NCA exams."
"The Exam Review classes I attended with the NCA Guides were enlightening and the Guides covered not only the salient points of the courses, but also the little things that I might have overlooked. Thank you for your service."
Oluwatosin Oladepo
"Seun is an awesome tutor! She was able to effortlessly break down very complex concepts into simplified and summarized step by step explanations. Her excellent facilitation skills ensured that the classes were very productive and engaging. She was very accommodating with regards to scheduling. She was extremely helpful, very patient and so supportive. In summary, Seun was a pleasure to work with, she helped me pass my exams and I highly recommend her."
Olisa Ezeh
"I had a brilliant experience with the tutors at NCA Guides. They are professional, well informed and up to date with the syllabus. I had Seun as my Constitutional law tutor, for August 2020 exam, and Masud for Foundations. They both guided me throughout the process. Both of them have great understanding of the subject and is very professional. Even after my classes were concluded, they told me that I can contact them anytime before the exam for any questions., which I did contacted them and they were always prompt to answer. Masud really break down the extensive and overwhelming syllabus for Foundations which helped me ace my exam. Tutors at NCA Guide really go extra mile for us students. NCA exams can be overwhelming, it was for me given the work and extensive study materials, but the tutors at NCA Guides are extremely talented to guide you throughout the process. I am glad I chose them and will definitely recommend to anyone doing NCA exams. PS: I passed both of my exams at first attempt."
Roza Khan
"Super thankful my friend recommended NCA guides to me. What a valuable service!!! I wouldn't be surprised if in the near future Seun (my Constitutional law tutor) starts getting quoted like Hogg , her knowledge of Canadian Constitutional Law is impeccable. She went above and beyond for our class and was always only an email away to clarify topics in between classes. I would definitely recommend NCA guides to any internationally trained lawyer undergoing the licensing process in Canada. You would get more than your money's worth in knowledge and perhaps gain friends for your professional journey ahead."
"Seun Smith encouraged me to start my NCA journey.
With her encouragement and tutoring, I registered for two exams and passed them.
I am waiting anxiously for her to start tutoring again. She has a way of breaking down the courses, making them easier to understand.
Seun is enthusiastic and really enjoys teaching.
I can't wait to be in her class again. "
"When I registered for the NCA exams, I got terrifying report about how difficult Admin Law is. However, when I joined NCA Guides, my perception changed. They tore the course into pieces, compartmentalized it and summarized about 160 pages note to just 18 pages. They have excellent tutors with extraordinary mastery of various courses coupled with efficient delivery skill.
They are greatly passionate about teaching and would not leave anyone behind without ensuring that all have gotten hold of the topics at bar. They have a way of instilling confidence and courage about various subjects in the heart of their students.
I honestly wish no one will have to write NCA exam without going through NCA Guides. I strongly recommend their tutorial classes to prospective NCA students."
Tayo
"Funto is an excellent, patient and thorough tutor. Our paths crossed when I was considering cancelling my PR exam in January 2020 because I had no time to study. Funto volunteered to give an overview of the syllabus 3 days before my exam, but that session ended up being a tutoring where she shared useful tips and invaluable knowledge. Armed with that, I spent 2 full days studying the notes and familiarizing myself with her index which she graciously shared. I passed my PR exams and that credit goes to Funto. I highly recommend her."
Sade Obe
"Funto is one of the most collaborative and insight filled tutors in the business. Her style is open and engaging, making every class feel like an interactive two way adventure through the exams process. As a natural and equally hardworking tutor, she impresses her knowledge of Professional Responsibility efficiently on her students with ease and joyful attitude. She is excellent at managing time and keeping her students engaged all through the different modules of the NCA exams."
Aishat Kuti
"I will like to use this opportunity to appreciate NCA Guides for their efforts in taking it upon themselves to see that I passed my NCA exams especially foundation law. I almost gave up after failing it twice but they stood by me, motivated me by making it so simple and less stressful for me to understand.
I hereby strongly recommend them as tutors for as many Internationally trained lawyers looking to actualize their dreams of getting their license in Canada."
"NCA Guides gave out free exam review classes via zoom. We did not finish the questions but the tutors taught us exam strategies. Great value. I was just self-studying and the tutors have showed me the right ways to answer questions.
"Kenny is a very knowledgeable tutor – very encouraging and is always willing to explain each applicable process step by step!
I definitely recommend Kenny's services if you're planning on taking the NCAs."
Jacy O.
"Funto is a fantastic and dedicated tutor. She tutors in a manner that is easy to comprehend and does periodic checks to ensure that there are no grey areas. She has a vast knowledge in professional responsibility and foundations of Canadian Law, and painlessly takes the time to ensure that her students are ready to challenge the NCA exams."
Chidinma Akamnonu-Umeh
"Enrolling with the NCA Guides intensive classes and exam workshop was one of the best decisions I took while preparing for the NCA exams. There is nothing like going for an exam you feel well prepared for and the NCA guides helped me get there.


It's very possible to have studied well but not answer the NCA exam questions the ideal way but the NCA Guides definitely provided the necessary structure and in-depth clarification to the NCA course content.
They are amazing and know their "stuff" and I definitely recommend them to all ITLs looking to navigate through the NCA exams with ease."