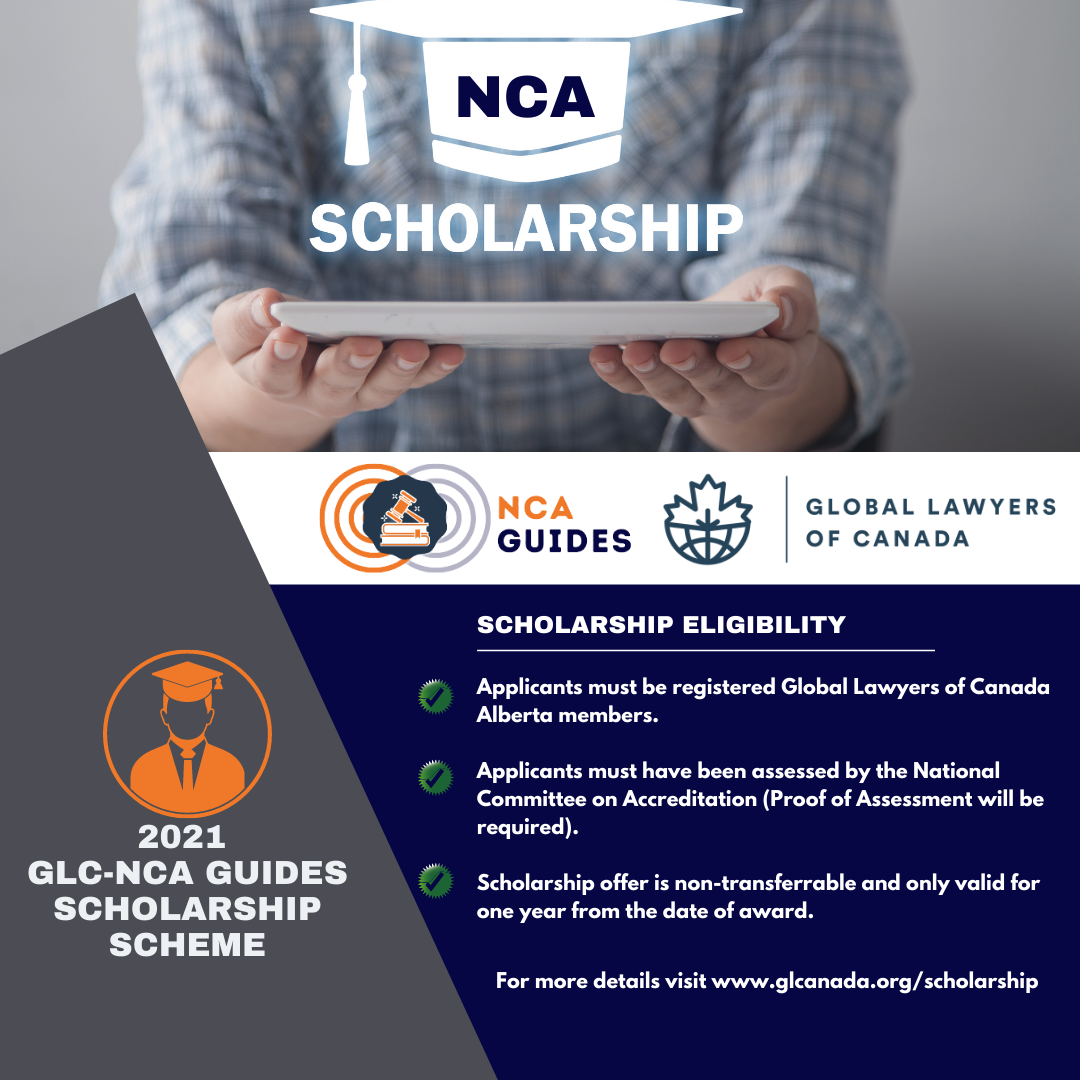 We are excited to announce that we have partnered with Global Lawyers of Canada to offer NCA Scholarships to 10 GLC Alberta members who have been assessed to write the 5 mandatory courses for their requalification as lawyers in Canada. One of GLC's objectives is the promotion of a diverse and competitive legal market in Canada and the provision of support to internationally trained lawyers. To be eligible:
– Applicants must be registered members of Global Lawyers of Canada, Alberta Chapter.
– Applicants must have been assessed by the National Committee on Accreditation.
How to Apply:
To apply for this scholarship, interested applicants should submit a 200-word (maximum) essay titled "Why I am the best candidate for this scholarship". 10 successful candidates will be selected from the pool of applications received.
All applications including the full legal name of applicants should be submitted in Microsoft Word format by email to scholarship@glcanada.org with the subject GLC-NCA Guides Scholarship.
For more information about the scholarship, please visit https://lnkd.in/gq-sfXD